Header development
The Taylor header harvester had an enormous economic value. Its huge harvesting capacity aided the trend of bulk handling of wheat in Australia. The same principles are used in today's modern headers.
- Headlie commenced working on a machine which would harvest damaged crops.

- Trialled his new machine at the harvest that year, but it was not successful.

- Trialled updated version at harvest – stripped approx 200ac with some damaged of the crop damaged that year and was successful

- In October of that year Headlie took out first patents on his new header

- Spring – exhibited the third version of his new machine at Henty Show

- December – success with harvesting using his third version


- April – Melbourne Machinery manufacturer, Robinson commenced building 5 machines, with 3 ready for harvest that year.

- Harvest – 3 machines cost £1500 and sold for £150 each
Harvest results were satisfactory. H V McKay inspected

- March – agreement signed with McKay


- April – HST began operations with McKay at Sunshine


- Taylor headers worked successfully, many orders flowed in

- Pea front and concave for standard header built


- Over 1000 Sunshine Headers manufactured with crop lifters for storm damaged crops and won a reputation as the greatest of all harvesting machines

- Engine function header developed for rice and other crops


- Developed the Sunshine 'auto header'


- Set up factory in Canada to build auto headers


- Built Sunprong pasture renovator and TD Harvester


- Developed 'Power Take Off' (PTO) Header


- Mechanised flax harvesting with 3 separate machines


- Cutter bar for pick up modified also comb cleaners designed


- Re-designed Auto Header


- Retired from Sunshine Header Works



Historic Images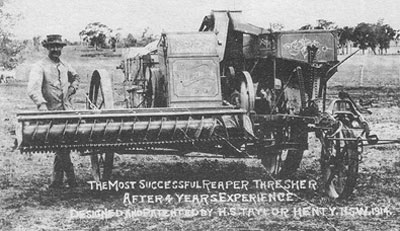 The successful 1914 version of the Taylor Header.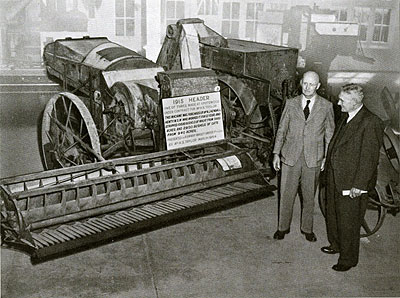 Headlie Taylor (right) and the 1915 model.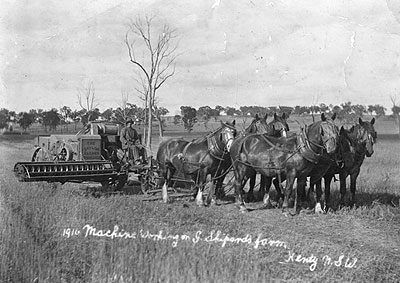 The 1916 model which became the Sunshine model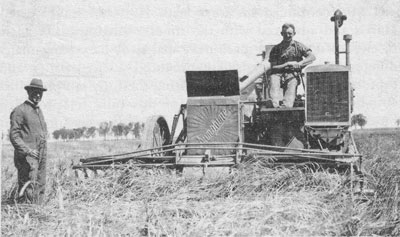 The Sunshine auto header